With all that we know, it amazes me how many people are still smoking. I can only imagine how hard it must be to quit, but seriously... Stop it. Stop it now!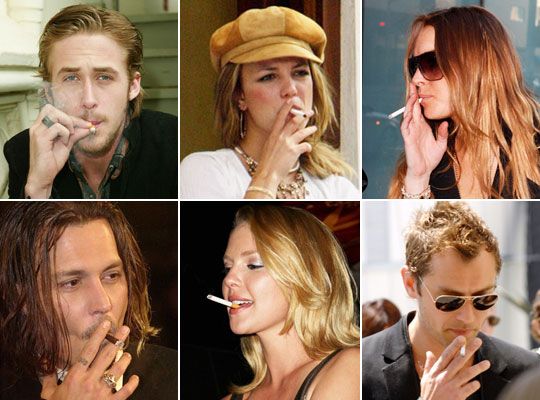 See? Smoking's not cute, y'all.
With New Year's Eve quickly approaching, many of us will have begun planning our resolutions. For many people out there, particularly parents, the resolution can remain the same every year: to give up smoking and set a healthier example to my children. Fortunately, there is a unique and remarkable substitute to smoking regular cigarettes that could massively help you kick the habit once and for all this Christmas: vaping.
Vaping is a fantastic way to help you quit smoking and live a healthier lifestyle. You may have seen many people with vaporisers lately, the sometimes brightly coloured glass cartridge cigarettes with a mouth piece like a hookah pipe. This is because an estimated 1.5 million Brits will be smoking this type of
electronic cigarette
by the end of 2014. The reason why this phenomena is so popular is simple. With more and more people choosing to live a healthier lifestyle, vaporisers are a wonderful way of staving off nicotine cravings and preventing you from reaching for the real thing.
If you're more unfamiliar with what a vaporiser is, they generally work by having a rechargeable battery, often charged via a USB, that is connected to a clear, refillable cartridge. The cartridge is then filled with your choice of e-liquid and the selection truly is extensive. There's everything, from traditional tobacco flavour, to fruity flavours and even things like gin and tonic, and bubblegum. As you puff on the end of the clear cartridge, this e-liquid is heated up and turns into a cloud of vapour, which you inhale. A bottle of e-liquid lasts around three to five days, depending on your consumption, and costs around £5. So, as well as noticing an increase to your health, you'll notice that your bank balance is looking healthier too, leaving you with a bit more money to spend on your little ones. E-liquids often come in a range of nicotine strengths so you can find the level that keeps you most satisfied and slowly start to become nicotine free altogether.
As a parent, it's particularly hard to come to terms with your cigarette habit. You don't want to set a bad example for your children; for them to see you smoking and, worst of all, perhaps take up this habit themselves. Instead of patches and gums that just don't hit the spot, a vaporiser allows you to hold them between your fingers, giving you that comforting familiarity. You'll also be inhaling, so will feel that hit on the back of your throat. They really can help make the difference in your battle to quit. So if you don't do it for yourself, do it for your little one and try vaping to help you quit smoking in 2015 for good.
This is a sponsored post provided on behalf of Vapouriz UK.