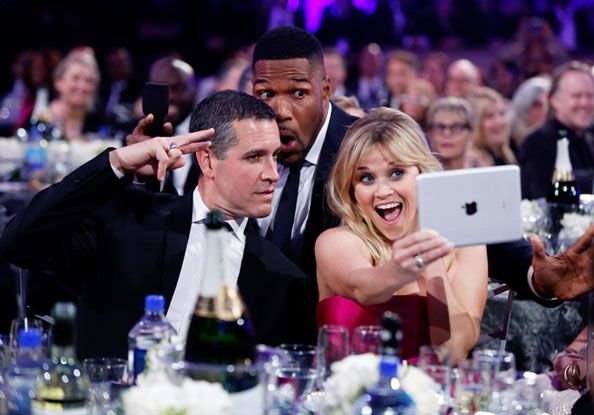 The Critics' Choice Awards were last night. I've never actually watched this awards show, but I'm guessing it's pretty similar to the rest. I don't know that I really love any of these looks. I can appreciate that some of them are different though. I hate seeing the same thing over and over again.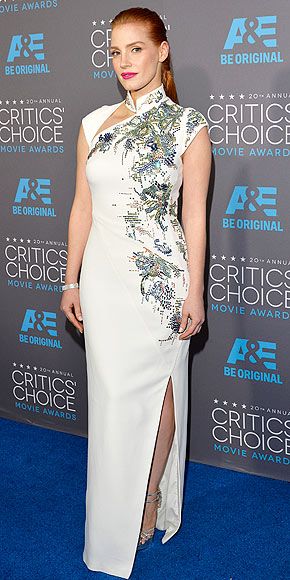 JESSICA CHASTAIN
It's not the greatest dress, but I like that it's different.
I think her hair and makeup pull it all together.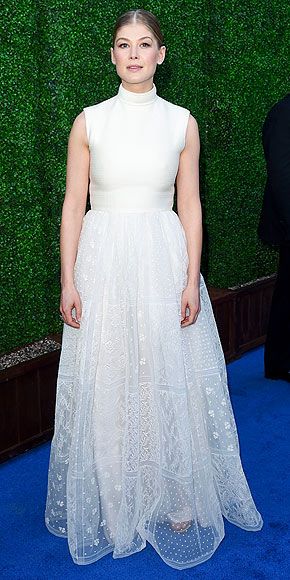 ROSAMUND PIKE
I like her hair and makeup too.
Something about this dress doesn't work for me.
Does it need a belt?
Is it the contrasting materials?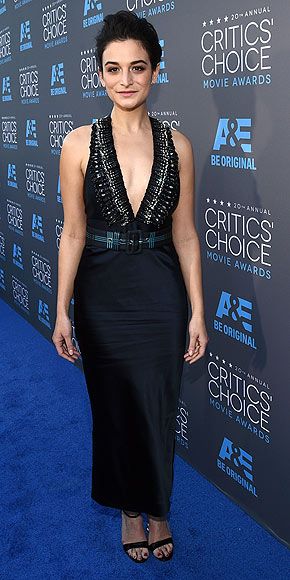 JENNY SLATE
She looks great, and I like the top half of the dress a lot.
I hate that it's wrinkled.
I also hate the length.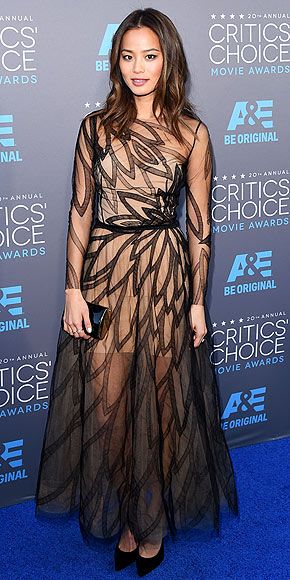 JAMIE CHUNG
If this dress were short, it'd be perfect.
Still sitting over here hating a sheer bottom.



ROSARIO DAWSON
I usually don't like what she wears.
This is a huge improvement.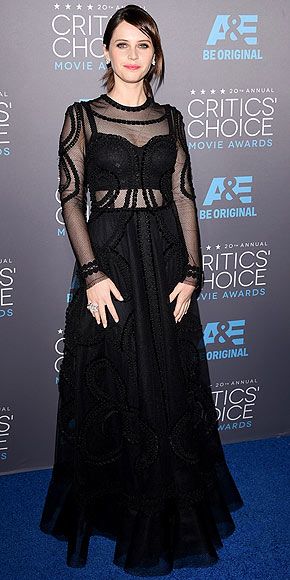 FELICITY JONES
I don't like anything about this.



JULIANNE MOORE
I love this dress, especially the shape.
I just wish the cutout had been a little bit smaller.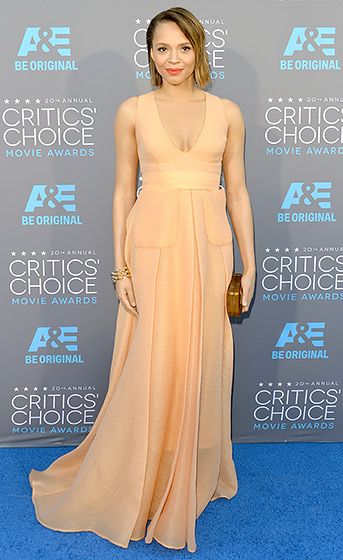 CARMEN EJOGO
This is such a pretty dress.
A nude lip would have been better though.



ANGELINA JOLIE
I don't like this color on her.
I like the dress from the waist down.
The top half is old lady to me.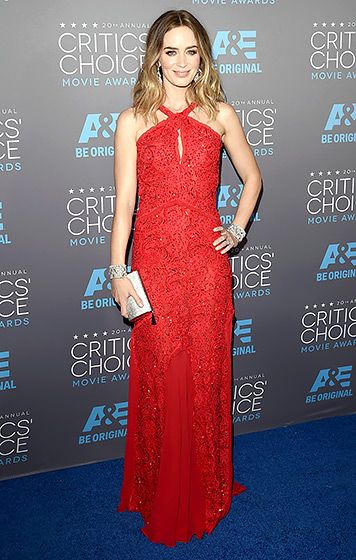 EMILY BLUNT
She looks so much better than she did at the Globes.



AMY ADAMS
I'm not feeling this at all.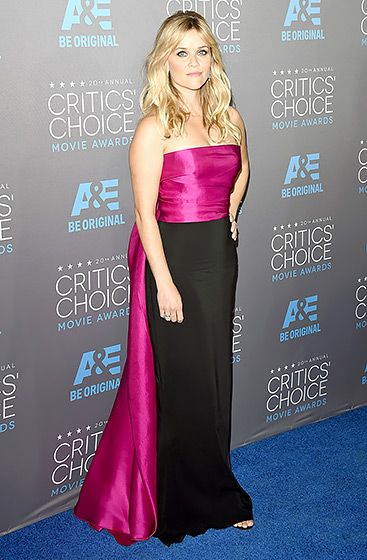 REESE WITHERSPOON
I like the pink and black, but not the actual dress.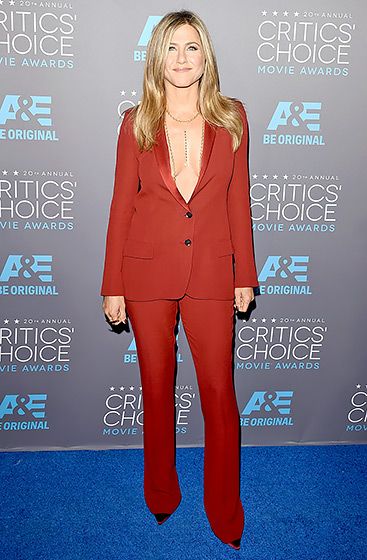 JENNIFER ANISTON
I don't know why this is considered stylish.
All I can think is that the poor gal forgot her shirt.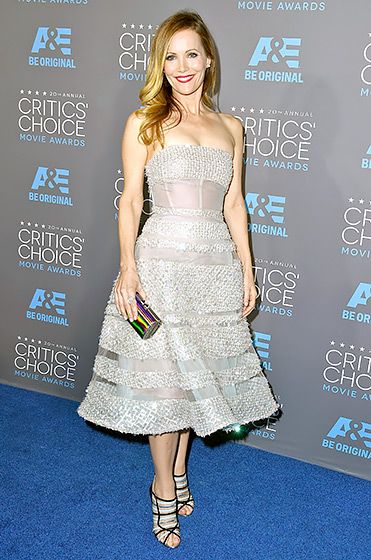 LESLIE MANN
I don't hate the dress. It's cute.
But why those shoes?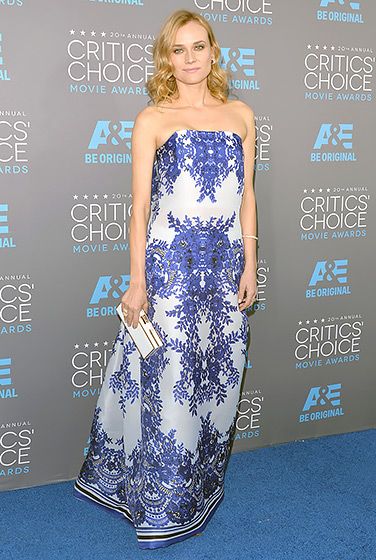 DIANE KRUGER
I'll give her credit for never boring me.
I don't love this though.
It's just... big.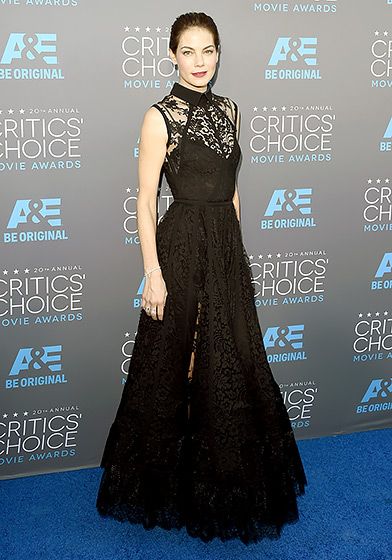 MICHELLE MONOGHAN
It's different, but not good different.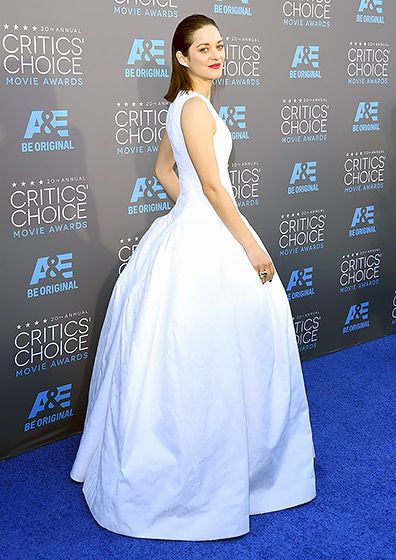 MARION COTILLARD
She looks like a bride with bad hair.



KEIRA KNIGHTLEY
Keira, why are you doing this to us?
You're so beautiful.
Why must your maternity gowns be so odd?
I'm involved in another great giveaway. If you'd like to win a $50 Amazon gift card, enter the Rafflecopter below.
Are you a blogger who wants to participate in giveaways like these to grow your blog?
Click here
to find out how you can join a totally awesome group of bloggers!
a Rafflecopter giveaway