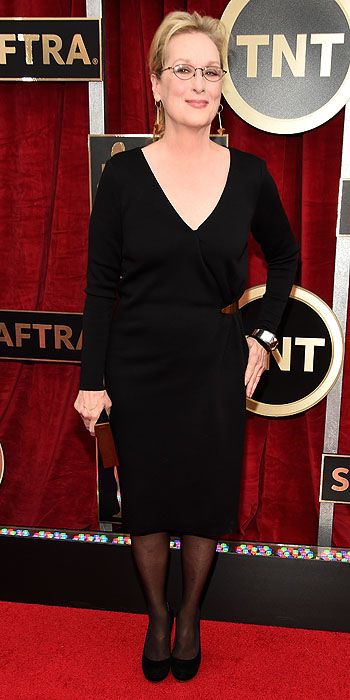 MERYL STREEP | LORELAI LINKLATER
Meryl looks underdressed, but what does she care? She's Meryl Streep.
Lorelai would've looked great without the giant sleeves. Why do that?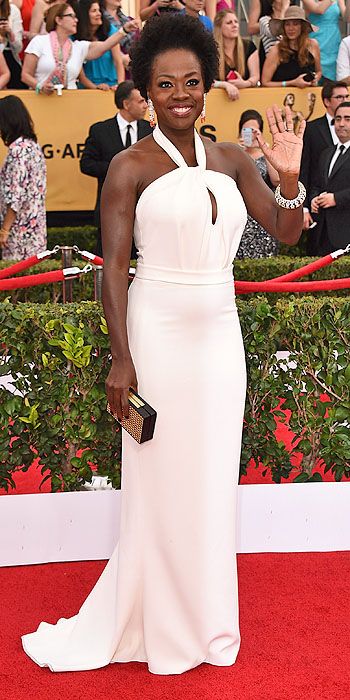 VIOLA DAVIS | REESE WITHERSPOON
Viola looks stunning in white.
Reese is always beautiful, but this doesn't wow me.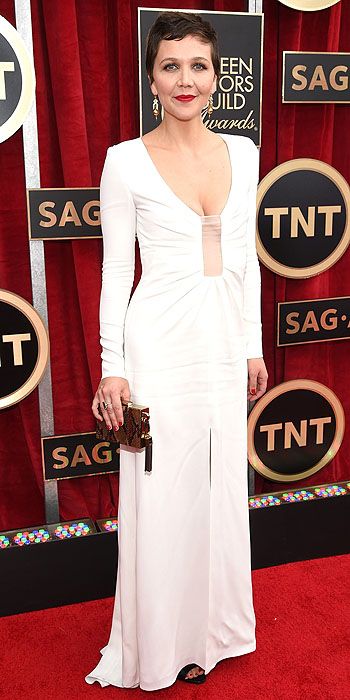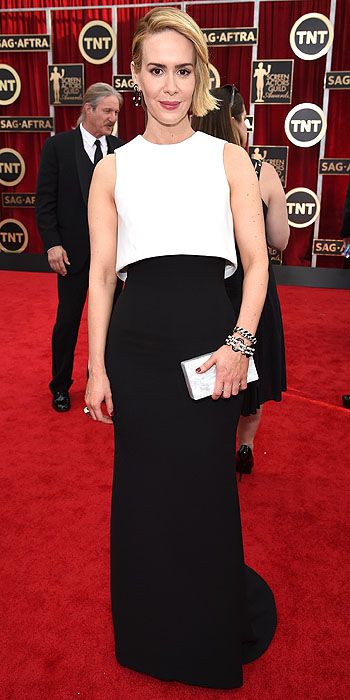 MAGGIE GYLLENHAAL | SARAH PAULSON
Poor Maggie never gets it right.
I'll give Sarah props for looking way better than usual.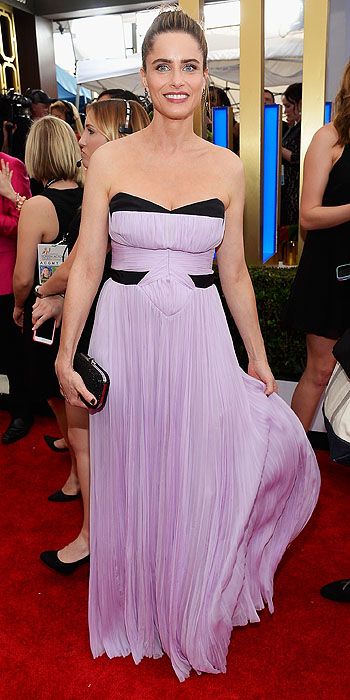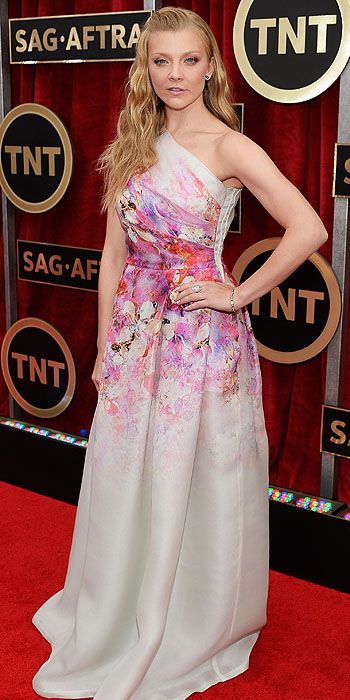 AMANDA PEET | NATALIE DORMER
Amanda never gets it right either.
I feel like Natalie's dress would've looked better if the print had gone all the way down.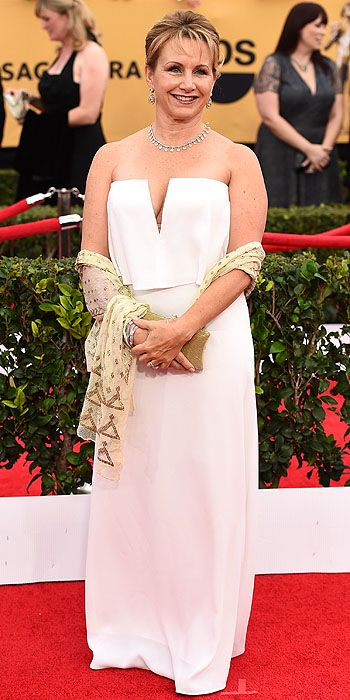 GABRIELLE CARTERIS | FELICITY JONES
You remember Gabrielle from 90210, right? I don't know why she was there.
I also don't know why she chose to wear this. There's no support up top.
Felicity's skin, makeup and dress are all the same color. #Blah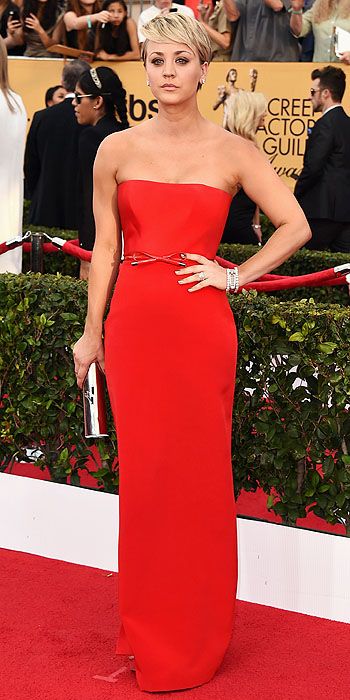 SOPHIA BUSH | KALEY CUOCO
Sorry Sophia, but this is awful.
Kaley looks good. I like her in red.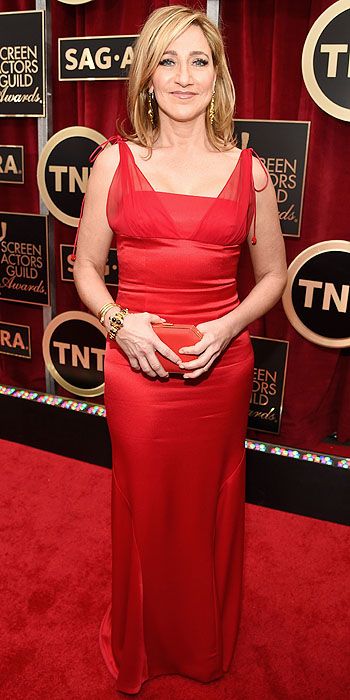 EDIE FALCO | SOFIA VERGARA
The fit of Edie's dress is weird.
Sofia always looks amazing. I love her hair.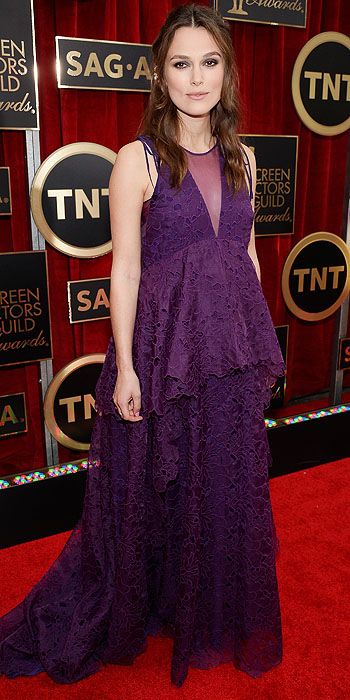 KEIRA KNIGHTLEY | JULIANNA MARGUILES
Keira's still not getting maternity glam right, but this is better.
I like this color on Julianna. The style is growing on me too.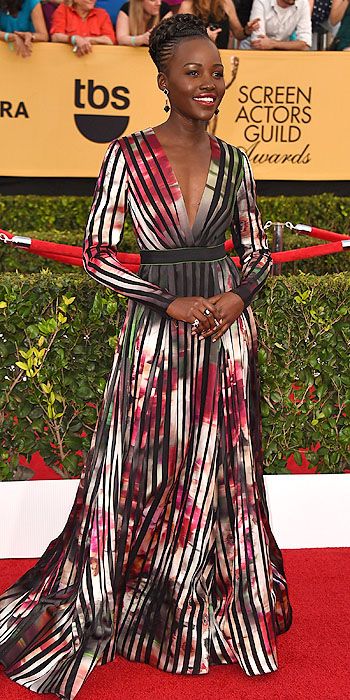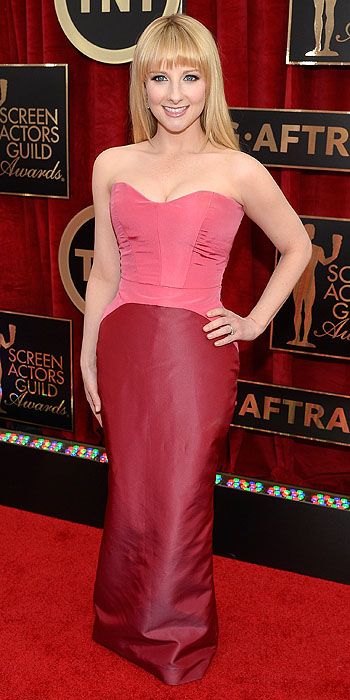 LUPITA NYONG'O | MELISSA RAUCH
Lupita looks stunning. I like this a lot on her.
Melissa looks like red velvet cake.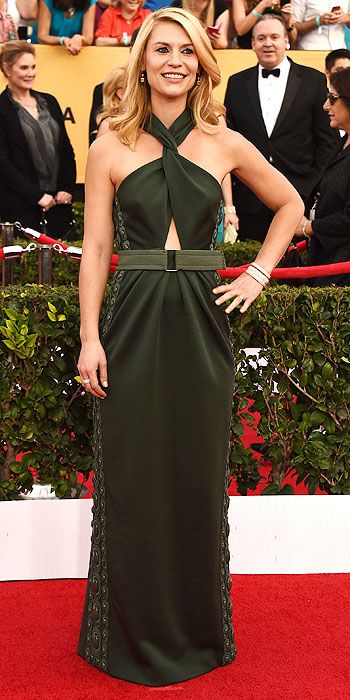 NAOMI WATTS | CLAIRE DANES
Both of these are just ok.
Claire looks like she's wearing a military belt.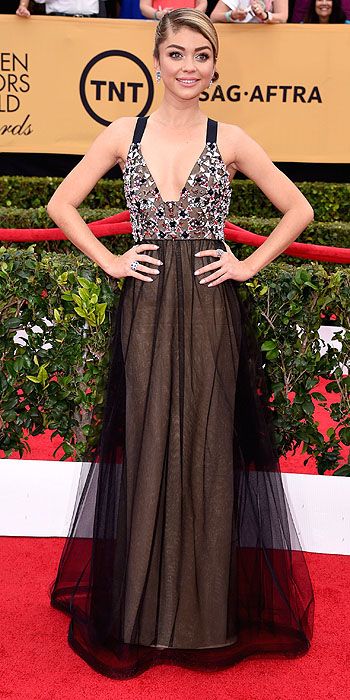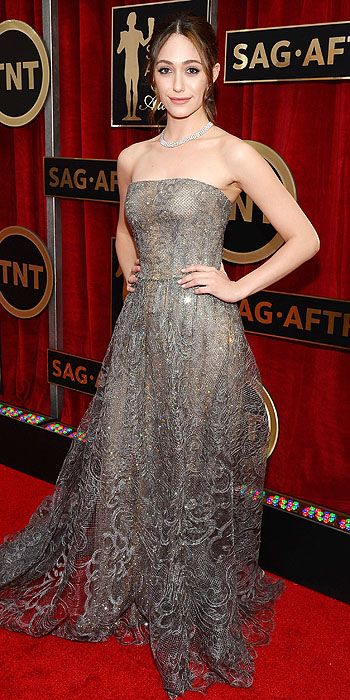 SARAH HYLAND | EMMY ROSSUM
Sarah looks gorgeous, but there's something about this dress I don't like.
I think maybe it's the color of the liner. Why isn't it also black?
Emmy's dress is ok. Her hair looks terrible.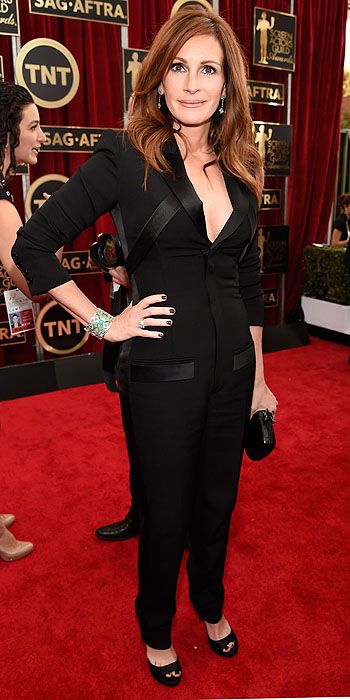 JULIA ROBERTS | JULIA LOUIS-DREYFUS
Whoever picked this suit for Julia Roberts should be fired. It's awful.
Julia Louis-Dreyfus looks great. I love this dress!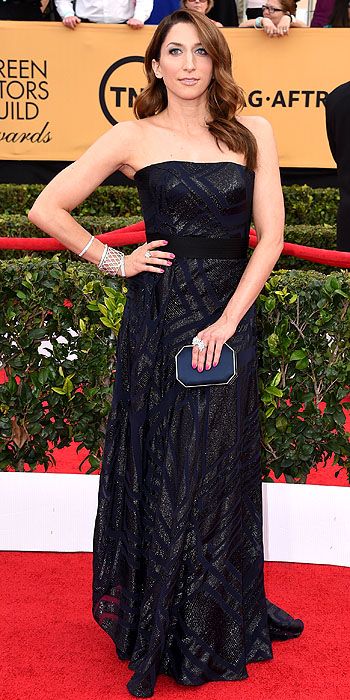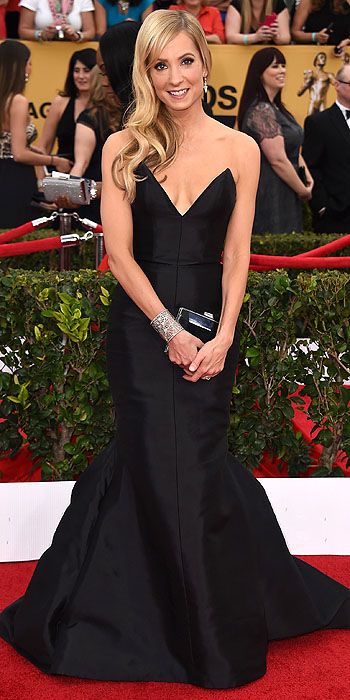 CHELSEA PERETTI | JOANNE FROGGATT
Chelsea's dress is rather pretty.
All I think when I see Joanne's dress is... triangle boobs.


all images via People