I was extremely underwhelmed by last night's SAG Awards fashion.

No one wowed me.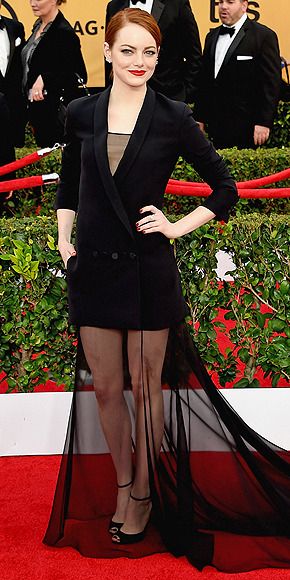 ROSAMUND PIKE | EMMA STONE
Even though Rosamund's dress is huge, it somehow works on her.
This isn't my favorite look from Emma, but I love that she takes risks.



PATRICIA ARQUETTE | JULIANNE MOORE
Patricia always looks like she's going to an 80's prom.
Julianne's dress is rather shapeless, and I don't like her hair.



LAURA CARMICHAEL | ARIEL WINTER
I don't like Laura's dress.
Ariel is 16 and really needs help dressing those boobs of hers.



EMILIA CLARKE | AMY POEHLER
I really like Emilia's dress. She looks very pretty.
Amy's dress makes her look pregnant.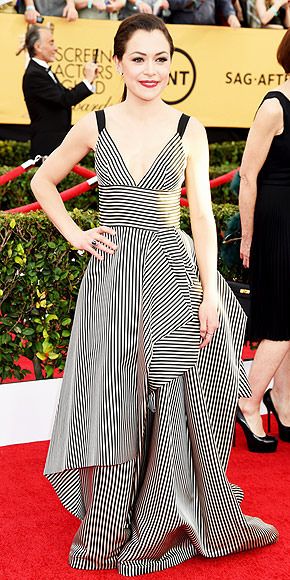 TATIANA MASLANY | RASHIDA JONES
I'm not digging T's stripes or R's print.



JENNIFER ANISTON | ANNA CHLUMSKY
If you're going to show that much boob, tape them up.
Anna's whole look is severe.


all images via People


Thoughts?