I listened to the Serial podcast about a month ago after a coworker suggested it. If you're not familiar with Serial, the first season is an investigation into the 1999 murder of Hae Min Lee, an 18-year-old student at Woodlawn High School in Baltimore, Maryland. She was last seen after school on January 13, 1999. Her body was found on February 9 and identified two days later. The case was immediately treated as a homicide. Adnan Syed, Hae's ex-boyfriend, was arrested on February 28 and charged with her murder. Adnan's first trial ended in a mistrial, but after a second trial, Adnan was found guilty of Hae's murder and given a life sentence. To this day, Adnan is adamant he had nothing to do with Hae's murder.

I finished the series in less than a week. It was a lot like listening to a 48 Hours or Dateline marathon. In the end, I have more questions than answers. If you tuned in, I'm sure you understand. Here are 14 questions I need answers to. If you have any thoughts or insights, please share.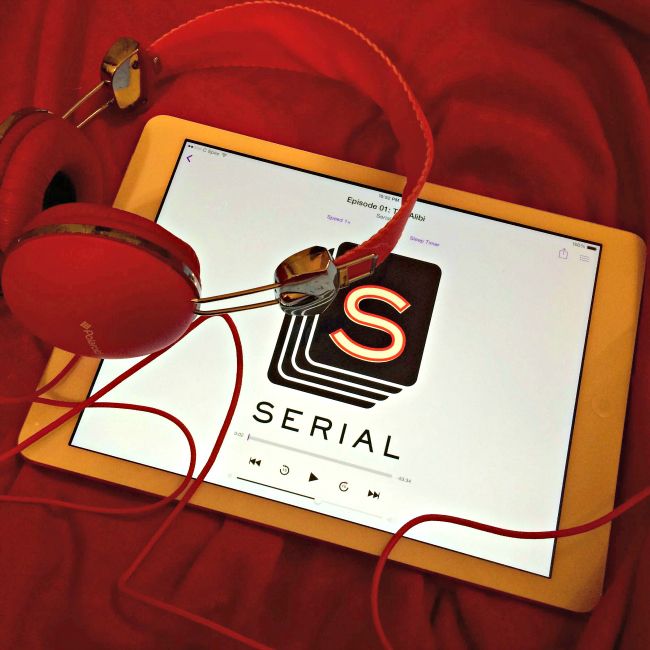 THIS CONTAINS SPOILERS IF YOU HAVEN'T FINISHED THE PODCAST OR PLAN TO START IT!
1. Why are there so many dead bodies in Leakin Park?
A direct quote from the podcast:
"If you're digging in Leakin Park to bury your body, you're going to find somebody else's."
There have been approximately 67 bodies found in the 1,216-acre park since the 1940s. The number is probably even higher since there are incomplete archives. But seriously, why are so many dead bodies dumped here? Couldn't someone patrol the area on occasion? You can add this to the list of places I'm never going to visit.
2. Why can't Adnan remember anything about the day Hae went missing?
The police called Adnan the afternoon Hae went missing. Does this not make the day memorable in some way? I'm not saying he has to remember every little detail, but he's so vague.
I think I did this. I may have done that.
Is this because he doesn't want us to know what really happened? Or is it because he was an irresponsible teenager who was too high to remember anything?
3. Why does Jay change his story so many times?
If you're going to speak up about an acquaintance committing murder, you should maybe nail down a few important details. All Jay does is make himself look bad. Even now, 16 years later, Jay's still changing his story. Something's not right about this. He clearly knows more than he's saying.
4. Why did Adnan loan Jay his car and phone the day Hae went missing?
Adnan was good friends with Stephanie, Jay's girlfriend. It was her birthday and Jay hadn't gotten her a gift. This bugged Adnan, so he loaned Jay his car and phone to go get her something. I don't know about you, but I didn't make a habit of loaning people my car when I was in high school. And did Jay not have a phone of his own?
5. Why didn't Adnan call Hae after the police told him she was missing?
Even though Adnan and Hae were broken up, they were still friendly and talked regularly. When Adnan learned Hae was missing, he didn't pick up the phone to call her. Not. Once. Is this because he knew she couldn't answer?
6. How did Mr. S accidentally stumble upon Hae's body in Leakin Park?
Hae was buried in a shallow grave 143 feet from the road. Mr. S came across her body when he stopped to take a leak. He couldn't hold it even though he was close to both work and home. So he stopped, walked 143 feet into the park and peed. At least one person who worked the crime scene didn't even see Hae's body until someone pointed it out. I can't help but think Mr. S went there looking for something.
7. How do the police know exactly what time Hae was murdered?
Hae was supposedly murdered in a small 21 minute window of time. I know science and technology have come a long way, but 21 minutes exactly? It was 1999, and her body was found a month after she disappeared. How can they be so exact? What if it had been 45 minutes to an hour? This slight shift in time could change everything.
8. How did Jay know where Hae's car was?
Jay leading police directly to Hae's car is huge for me. How does he know where to find her car if he's not involved? Jay said Adnan told him where Hae's car was. Jay incriminates himself by admitting he helped Adnan bury the body. If this is true, why doesn't his timeline match up? If this is true, why did he change his story again and again? If he's truly trying to do the right thing, why are things so messy? I think Jay wants to point the finger at Adnan and away from someone else. I don't necessarily think Jay is a murderer, but he's not telling the whole story.
9. Why don't the cellphone records match Jay's timeline and testimony?
This is another thing that really bothers me. The police and prosecutors really worked their magic in order to make Jay's timeline of the day Hae went missing match the cellphone records. In the end, they just don't match up at all. I think they did whatever they could to make Adnan look guilty. I'm not sure why anyone believed Jay's timeline of events in corroboration with the cellphone records.
10. Was there a phone at the Best Buy?
Jay says Adnan called him from a pay phone at Best Buy to come pick him up. This call came after Adnan allegedly killed Hae in her car in the Best Buy parking lot. An extensive amount of research went into this pay phone because no one remembers it being there. Employees who worked there at the time said there was no pay phone. The blueprints don't show a pay phone. A girl who stole from the store on a weekly basis said there was no pay phone. If there was no pay phone, why is this such a big part of the story? Why didn't someone check it out during the investigation?
11. What was the motive for Hae's murder?
Adnan is the one sitting in prison. In my opinion, he's the least likely suspect as far as motive. Yes, Adnan and Hae broke up after having been in a serious relationship. Hae fell for another guy and broke things off with Adnan. Even though he admits to being a little heartbroken, they remained friends. She even called him for help when her car broke down. He met her new boyfriend. Adnan and Hae still spoke on the phone regularly. She wrote about him in her diary and only said normal boyfriend-girlfriend things. No one thought Adnan was mad at her. No one thought he was capable of murder until Jay said he killed her. I just don't see any reason why Adnan wanted her dead. Then again, I don't really see why anyone else involved wanted her dead. I think this is because we're missing a giant piece of the puzzle.
12. How does Adnan stay so calm during his prison interviews?
Is Adnan resigned to the fact that he's never getting out? Is Adnan calm because he knows he's innocent? Is Adnan a psychopath?
13. Will we ever know the truth about the day Hae Min Lee was murdered?
It's been 16 years. If we don't know by now, I don't think we ever will.
14.Do I think Adnan Sayed is guilty?
I don't think I can answer this question. In the beginning, I thought Adnan was innocent. By the end of the series, I started to think he had to somehow be involved. Just like Jay, even if he didn't murder Hae, Adnan's not telling us everything. I can definitely say that I would not have been able to find him guilty in a court of law. The only evidence is one guy saying he did it, and he changes his story. In the end, I'm on the fence.
Your turn -- what do you think?