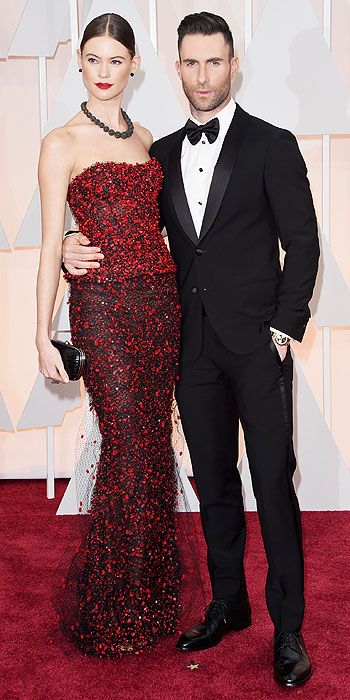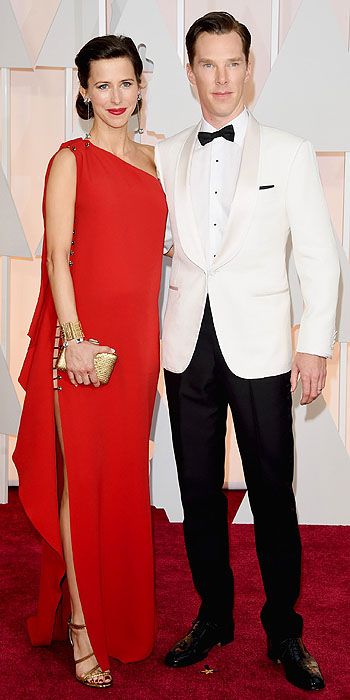 BEHATI PRINSLOO + ADAM LEVINE | SOPHIE HUNTER + BENEDICT CUMBERBATCH
I don't like Behati's dress or hair. It's too severe.
Sophie and Benedict look smashing together.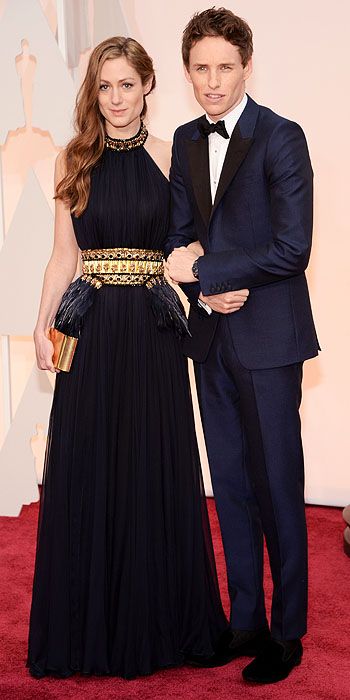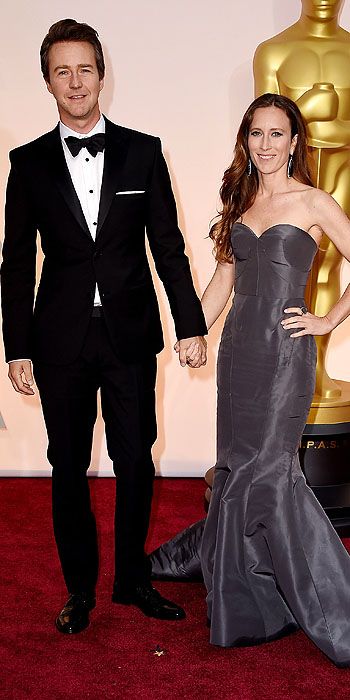 HANNA BAGSHAWE + EDDIE REDMAYNE | EDWARD NORTON + SHAUNA ROBERTSON
I adore Eddie, but I never love his tuxes.
Edward Norton is dead sexy. The end.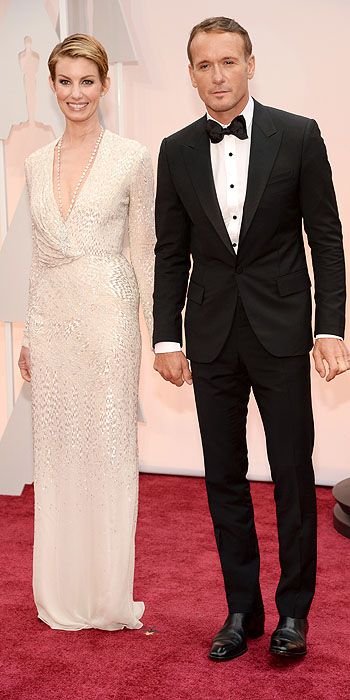 RYAN + ETHAN HAWKE | FAITH HILL + TIM McGRAW
A lot of people loved Faith's look. I don't.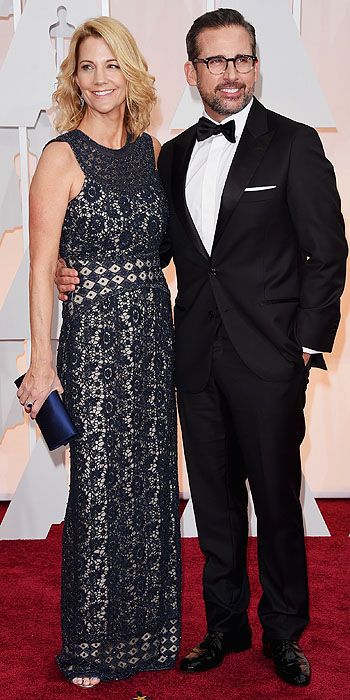 NANCY + STEVE CARELL | J.K. SIMMONS + MICHELLE SCHUMACHER
I love Carell with a beard. His tux is nice too.
I don't love what J.K. and his wife are wearing, but I love him!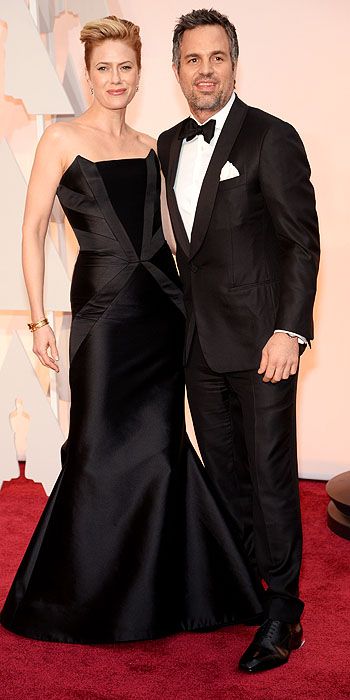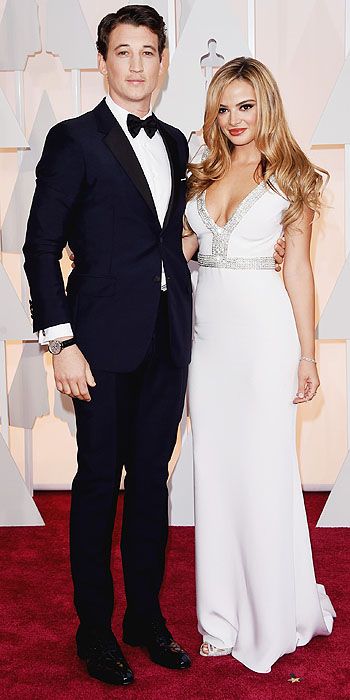 SUNRISE COIGNEY + MARK RUFFALO | MILES TELLER + KELEIGH SPERRY
I like the top half of Sunrise's dress.
Keleigh's dress doesn't say Oscars to me.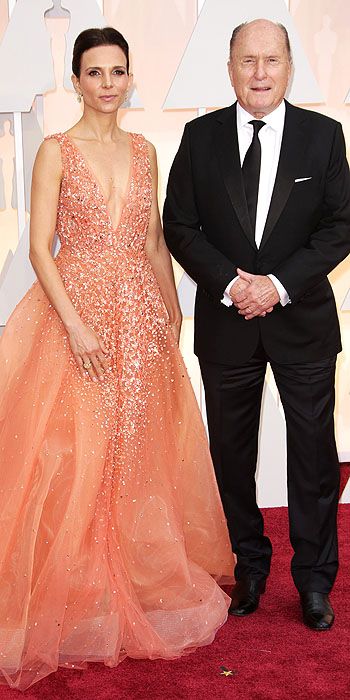 PAIGE BUTCHER + EDDIE MURPHY | LUCIANA + ROBERT DUVALL
I don't love Paige's dress, but the color is perfect for her.
Do you recognize Luciana's dress?
It's JLo's dress in a different color without a belt.
It's pretty, but it doesn't suit her.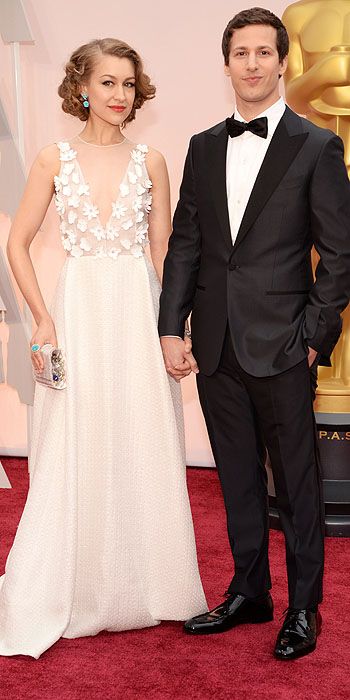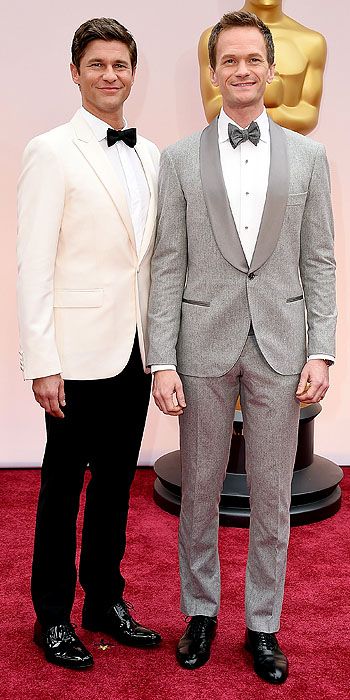 JOANNA NEWSOM + ANDY SAMBERG | DAVID BURTKA + NEIL PATRICK HARRIS
I like Joanna's earrings.
David and NPH are married, so why do their suits clash?


images via People