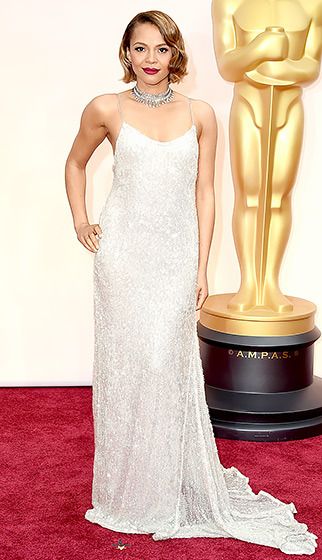 CARMEN EJOGO
I don't like the choker necklace or dark lip.
It all feels a bit casual bride.



MARION COTILLARD
She's really beautiful, and I like her a lot.
I just don't love this.
She never seems to get it quite right.



VIOLA DAVIS
This screams fairy godmother.
It's too much.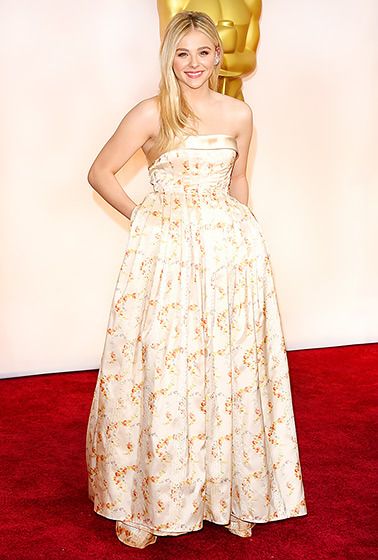 CHLOE GRACE MORETZ
I don't love it, but she makes it work.
She looks really pretty too.



CHRISSY TEIGEN
I love Chrissy, but I don't like this look.
She should have picked cleavage or leg.
Going with both is too much for the Oscars.
I like her hair, but not with the dark lip.
I guess I don't like dark lips on the red carpet.



ANNA FARIS
The dress isn't my style, but it is very pretty.
I don't like her hair.
And again, I would have gone with a different clutch.



JENNIFER LOPEZ
We get it, JLo.
You've got great tits.
The dress is gorgeous, but all you see is boobs.
I strongly dislike her pink lips and eye shadow.
The pink lip absolutely ruins it for me.



FELICITY JONES
A McQueen I don't love? Shocking!
I don't like this color on her.
I don't love the style either.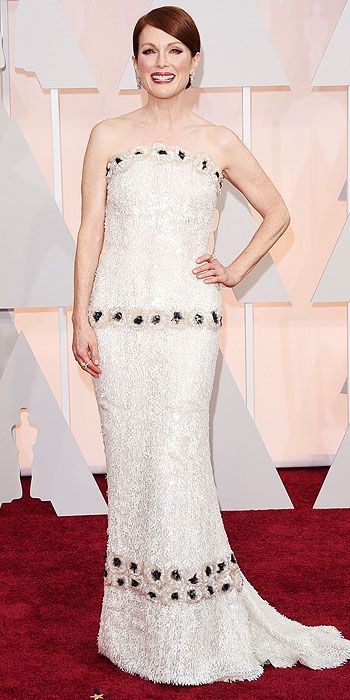 RENE RUSSO | JULIANNE MOORE
Rene's dress also says bride.
Julianne's dress is tragic.
I hate the color and style.



NICOLE KIDMAN | KEIRA KNIGHTLEY
A lot of people think Nicole's belt ruins her dress.
I would dislike it just as much without the belt.
I don't like the color, and the accessories are all wrong.
Keira's maternity gown might could have worked as a solid color.
Why the flowers and writing?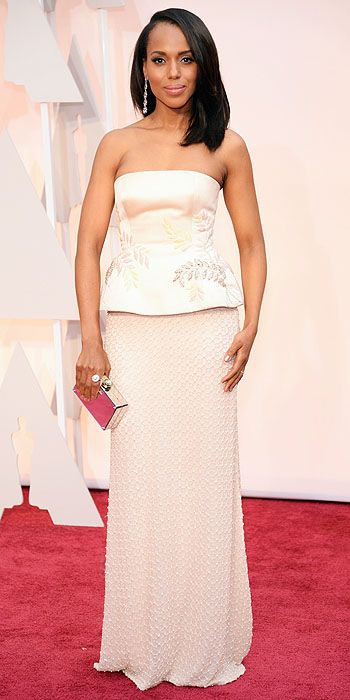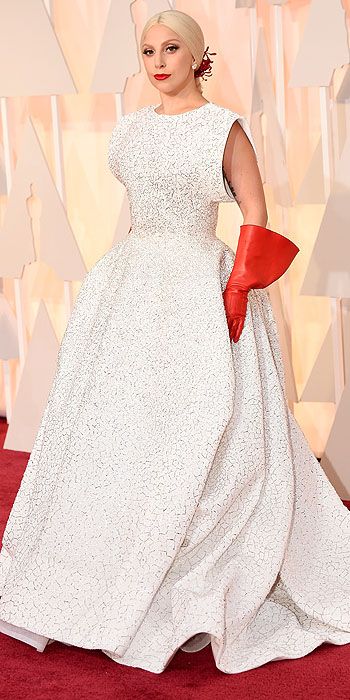 KERRY WASHINGTON | LADY GAGA
Kerry looks pretty, but I don't like it.
I think this look is too safe for her.
Gaga ruins a perfectly fine dress with red plastic gloves.
It's seriously laughable.


images via People + Us Weekly