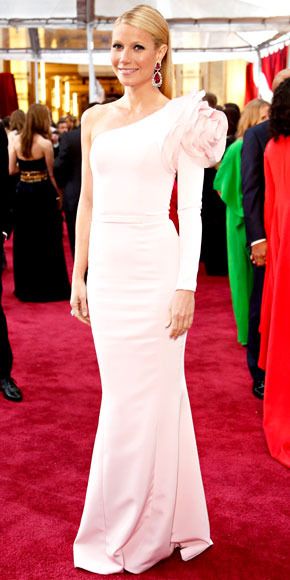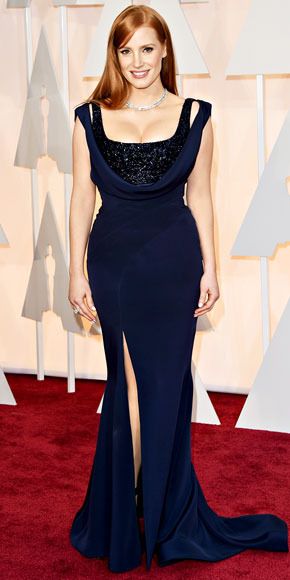 GWYNETH PALTROW | JESSICA CHASTAIN
My best friend Terri wants everyone to know that Gwyneth's dress is her favorite.
I like the fit and color on Gwyneth.
I also love her earrings.
I just can't get on board with the giant shoulder flower.
I think Jessica's hair and makeup are perfect.
I also think navy is a great color for her.
I hate the dress though.
The fit and style are wrong for her body.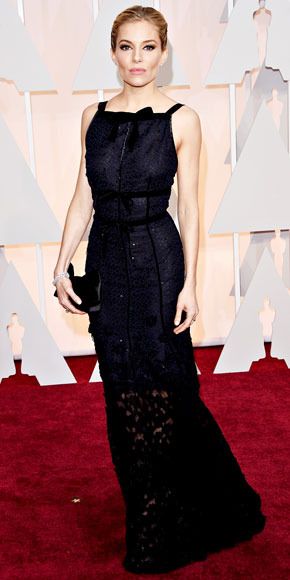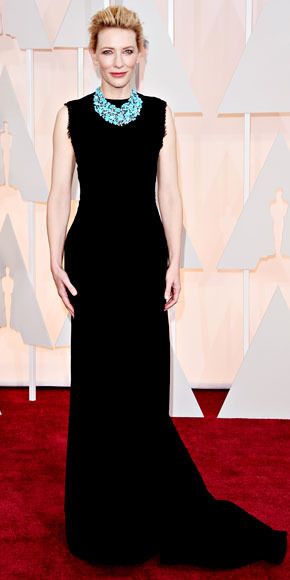 SIENNA MILLER | CATE BLANCHETT
I love navy on Sienna.
I wish the dress liner went all the way down.
I like the black velvet piping, but hate the bows.
Her hair and makeup are on point though.
This was so close to being perfect.
Cate's look is simple, but polished.
It looked even better on tv.
Great necklace!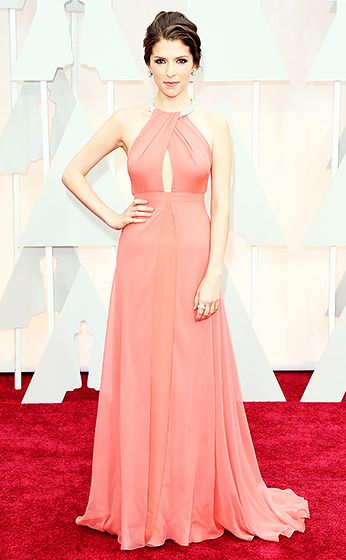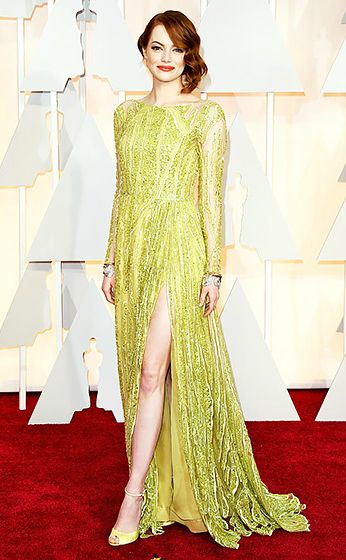 ANNA KENDRICK | EMMA STONE
I love this color on Anna.
Her hair and makeup look great.
The fit of the dress is great too.
I just think it's too bridesmaid.
So close!
I love love love Emma.
She almost always gets it right.
This is also close.
I just hate this color on her.
She still looks fabulous though.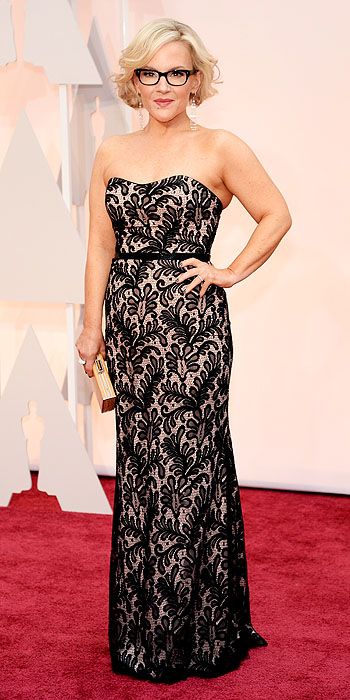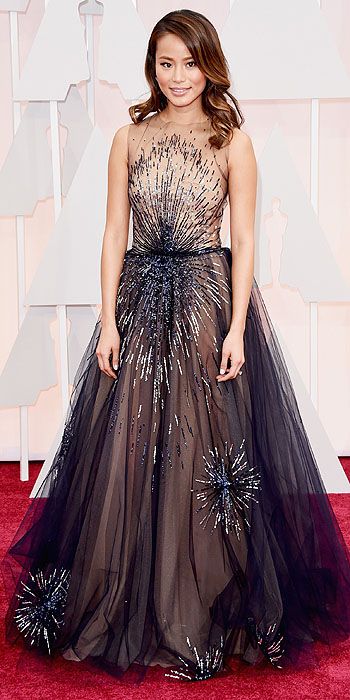 RACHAEL HARRIS | JAMIE CHUNG
I love Rachael's dress!
I just don't love it on her.
I think Jamie looks beautiful.
Her dress is pretty, but something's off.
I think maybe if the bottom were lined in black...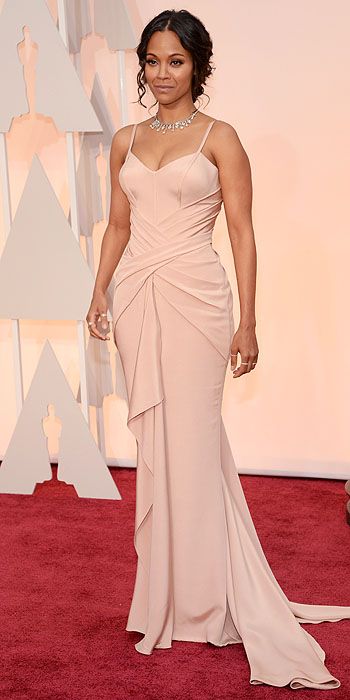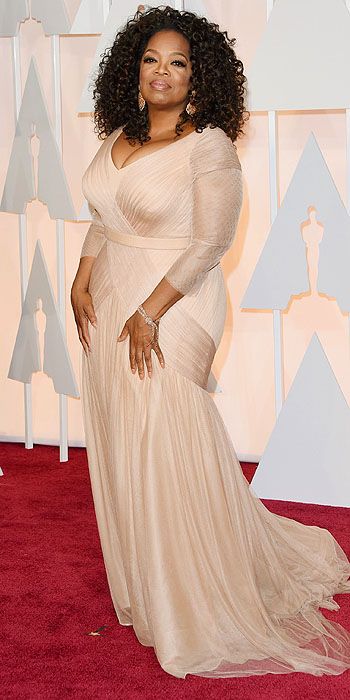 ZOE SALDANA | OPRAH WINFREY
Zoe is another who came close to getting it right.
I love the color and ruching across her mid-section.
The straps and sweetheart neckline totally ruin it for me.
Oprah, girl, you look good!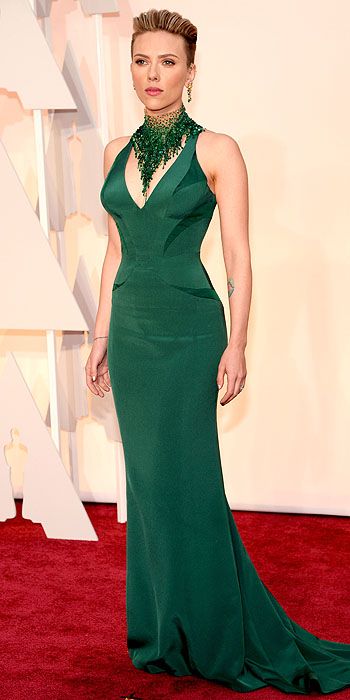 JENNIFER HUDSON | SCARLETT JOHANSSON
This yellow dress is beautiful.
I really love it on Jennifer.
Scarlett looks great in green.
I just don't like the whackadoo neckline.
Is it a necklace? Is it the dress?
She looked really pretty though.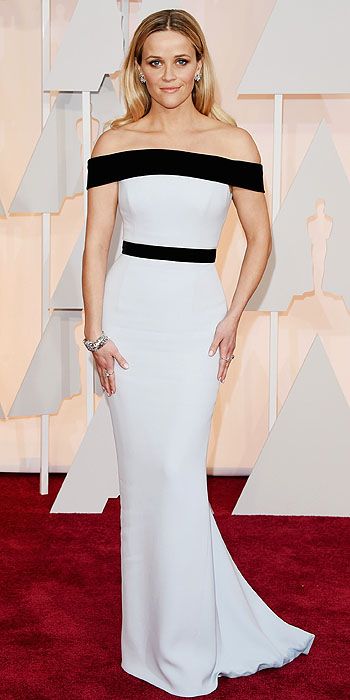 LUPITA NYONG'O | REESE WITHERSPOON
Lupita looked stunning in this dress made of pearls.
The color and fit are perfect for her.
Her makeup was just right too.
I love her sense of style.
Reese made a lot of best dressed lists today.
I just don't love it.
The dress is simple and pretty, but I'm bored.
I think her hair is what ruins it for me.
Anyone else think she didn't look like herself?


So, have you figured out who's missing?
My picks for Best Dressed are next!


images via People + Us Weekly