School's out for summer. I will have a fourth grader and first grader next year. Every year I wonder the same thing. How did this happen? How are my kids 9 and 6? I just had them!
Rory's soccer season just wrapped up. Dain will play competitive baseball through the summer and into the fall. And cheer starts for Rory and I in mid-June. I'll be coaching 3 squads with a total of 63 girls. Being a former cheerleader myself, I'm super excited. Fun times are ahead.
We had a low key Memorial Day and cooked out at home. This past weekend may have been the last quiet one for a while. We've got baseball tournaments and cheerleading camp. We'll be attending our town's 3rd annual fireworks extravaganza. We're going to a huge Fourth of July bash. I renewed our family memberships to the
Memphis Zoo
and
Pink Palace Museum.
The kids are going to two local church camps where they'll have an absolute blast with their friends. We don't have any big trips scheduled, but plan to get away for a weekend or two in between events. Not to mention, we plan on painting the house. Clearly, I need my head examined.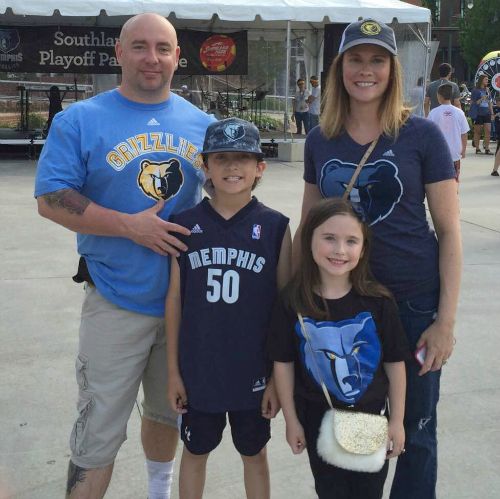 Since we only have two months before school starts back up, we're going to cram in as much fun as we can. I'll rest in the fall with a good book. Nevermind, that's when football and cheer start full swing. I'll rest when I'm dead.
So, tell me, what do you have planned for the summer?