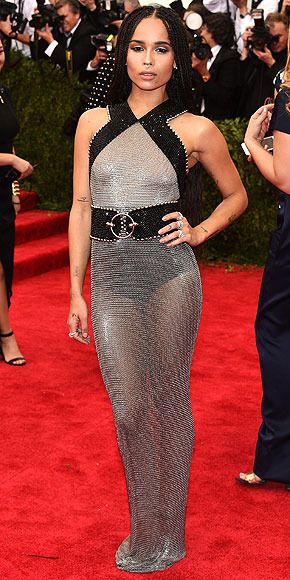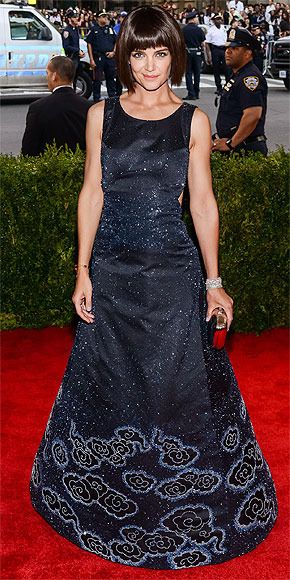 ZOE KRAVITZ | KATIE HOLMES
I might like Zoe's dress if the bottom half weren't sheer.
Will this ever go out of style?
ONE CAN HOPE!
I don't get Katie's dress or hair.
Neither are flattering.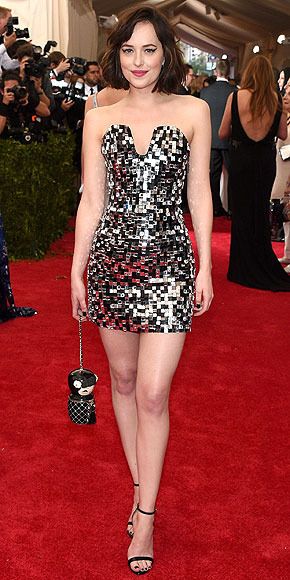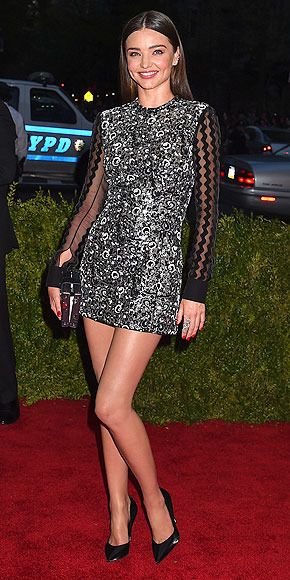 DAKOTA JOHNSON | MIRANDA KERR
Both of these seem more MTV than Met Gala.
I quite like Miranda's, but for a different event.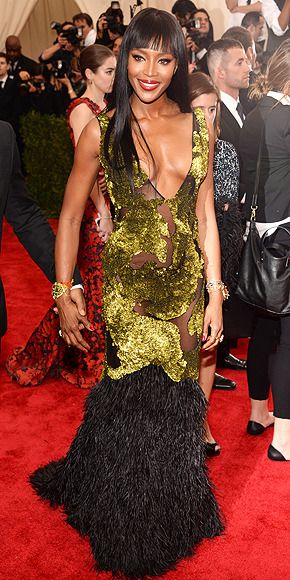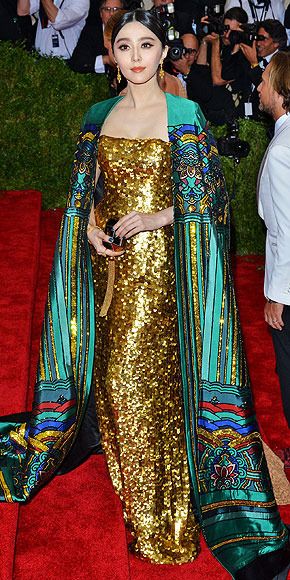 NAOMI CAMPBELL | FAN BINGBING
The top half of Naomi's dress looks like algae.
The bottom half looks like shag carpet.
I love Fan's cape.
The dress is just so gold.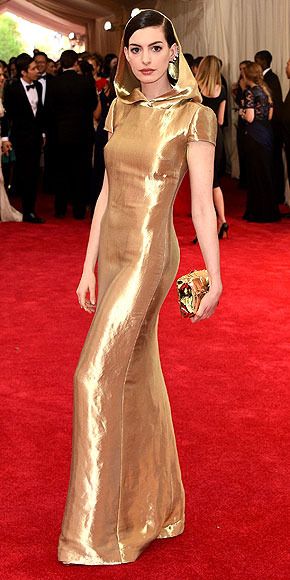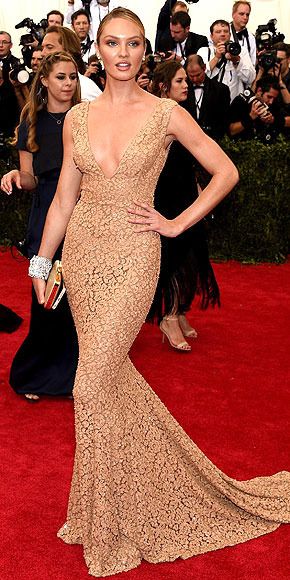 ANNE HATHAWAY | CANDICE SWANEPOEL
I think Anne Hathaway must be in the new Star Wars movie with Solange.
Candice's dress is pretty, but it isn't original.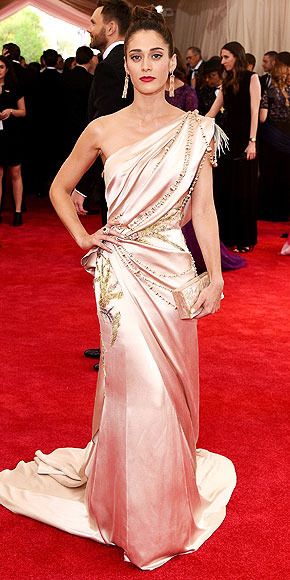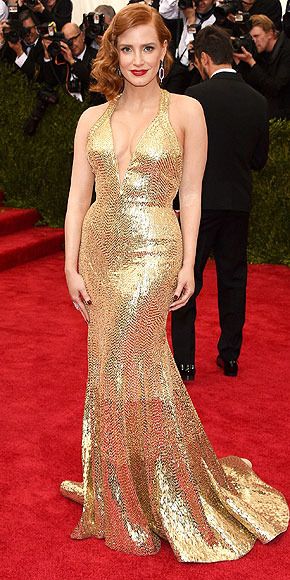 LIZZY CAPLAN | JESSICA CHASTAIN
They both could have done so much better.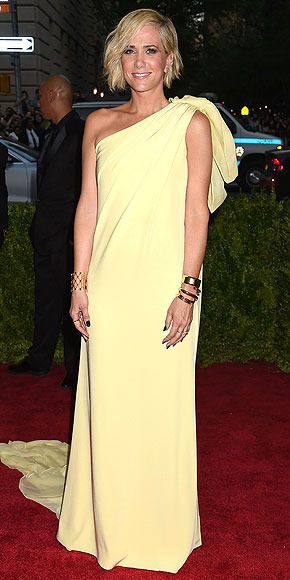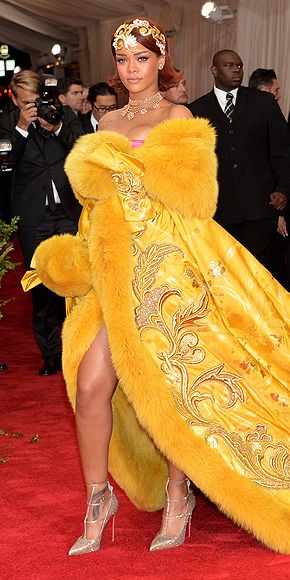 KRISTEN WIIG | RIHANNA
Kristen looks like the mother of the bride.
Rihanna just looks so fuzzy and yellow.
I don't get it.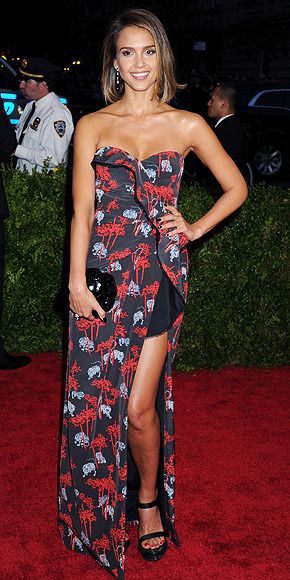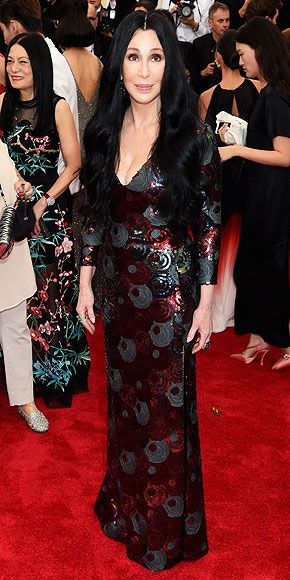 JESSICA ALBA | CHER
Jessica's dress is wrong for the Met Gala.
Cher doesn't look half bad considering she's 68.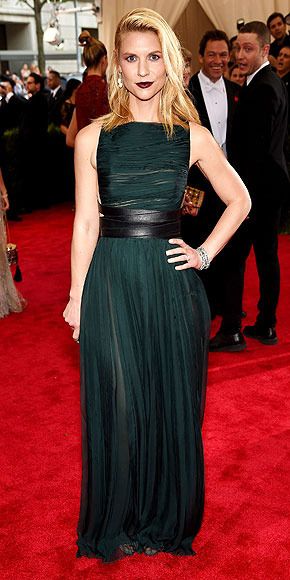 KERI RUSSELL | CLAIRE DANES
Kerri looks like a peacock.
I'd like Claire's dress if it were a different color.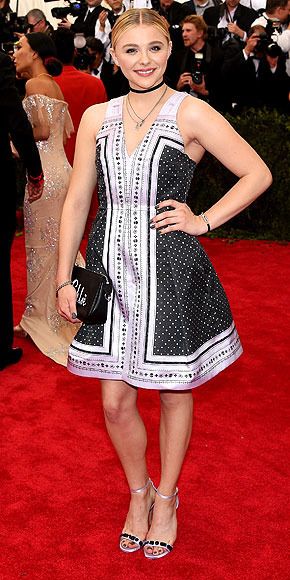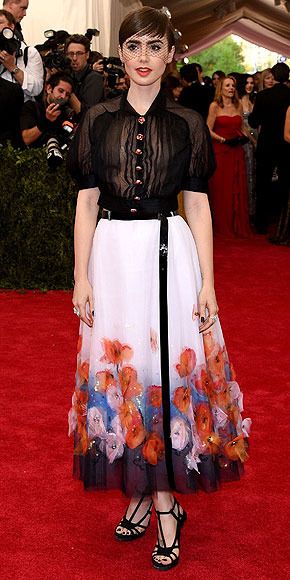 CHLOE GRACE MORETZ | LILY COLLINS
Chloe's dress feels very junior high to me.
The choker isn't helping.
Lily's kind of works for her.


images via People