This content is sponsored by the makers of Adams™ Flea & Tick Control Products, but the opinions within are my own.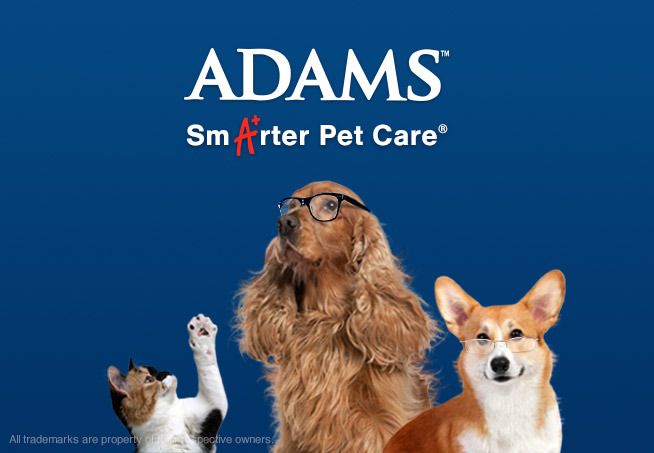 Did you know that nearly 75 percent of U.S. pet households have at least one flea and tick infestation each year? (Kelton Flea & Tick Study, 2013) These outbreaks are typically triggered by changes in temperature and humidity. With proper care, flea and tick outbreaks can be prevented. Since I don't want the nasty critters on my pets, my kids or in my house, I've already treated my dogs and yard. I used
Adams™ Flea & Tick Control Products
, which are easy to use. Adams™ topical products feature the Smart Shield® applicator which allow you to apply treatment without getting any on your hands. It also helps get the liquid right down to the skin.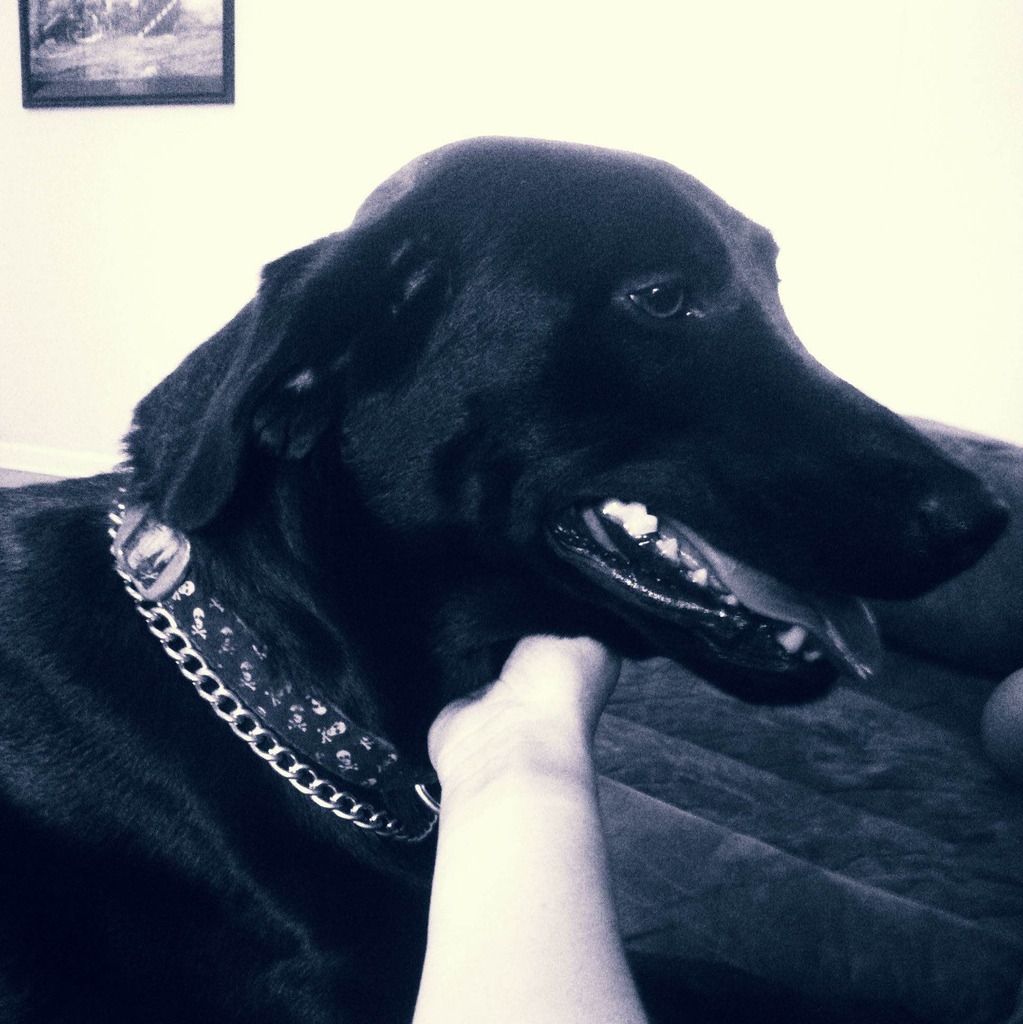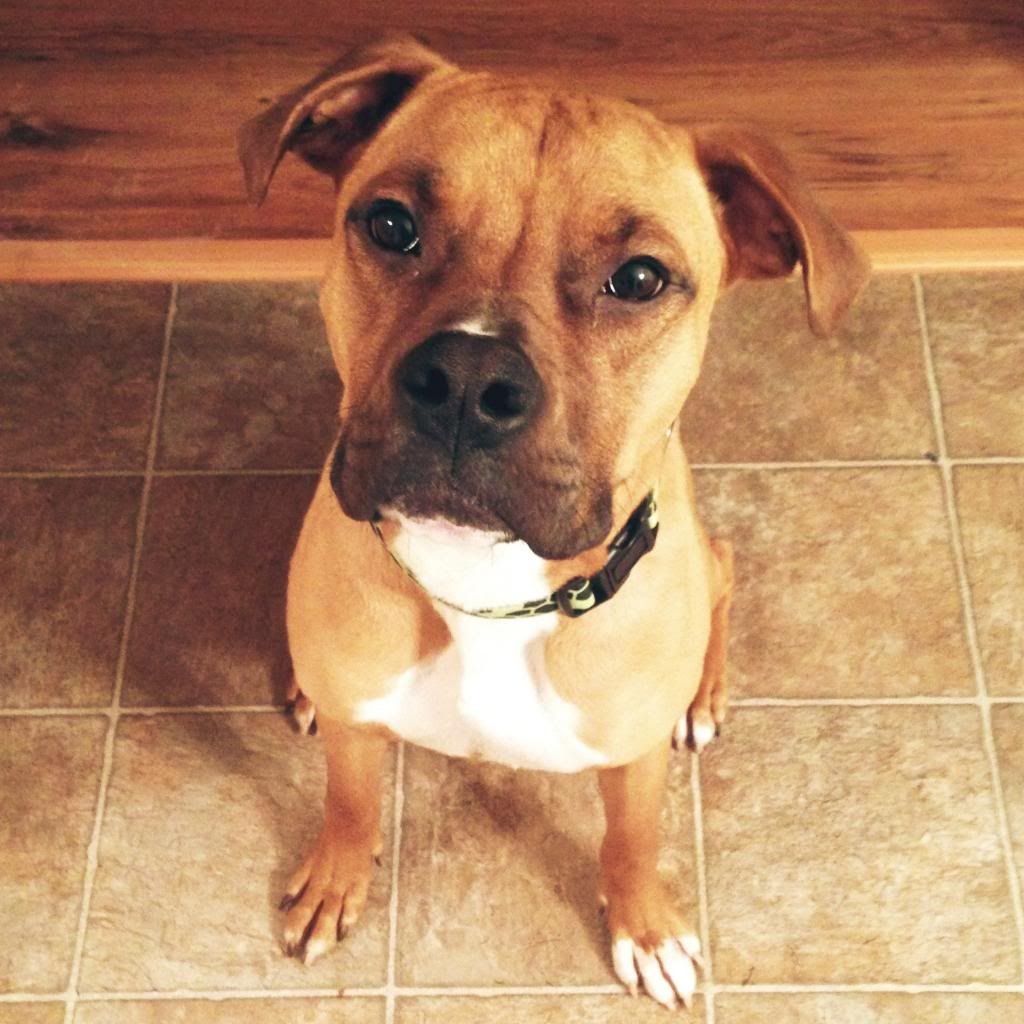 Adams™ for Dogs Flea & Tick Spot On®
•Provides flea and tick protection for up to 30 days
•Kills adult fleas and ticks
•Prevents flea re-infestation by killing flea eggs and larvae that could hatch later on
•Kills and repels mosquitoes
Adams™ Flea & Tick Spray
•Works on cats, dogs, and kittens and puppies over 12 weeks of age
•Kills fleas, ticks, as well as flea eggs and larvae to prevent flea re-infestation
•Available in 16oz and 32oz pump spray bottles
Adams™ Flea & Tick Cleansing Shampoo
•Works on cats, dogs and kittens and puppies over 12 weeks of age
•Designed to kill fleas, ticks, and lice, and prevents flea eggs from hatching for 30 days
•Use just like you would use any other pet shampoo
Adams™ Flea & Tick Home Spray
•Winner of a 2014 Product of the Year award, as voted by consumers
•Protects your home from infestations by killing fleas, ticks, cockroaches, ants, spiders, mosquitoes and even bed bugs
•Starts killing in 5 minutes and offers up to 7 months of protection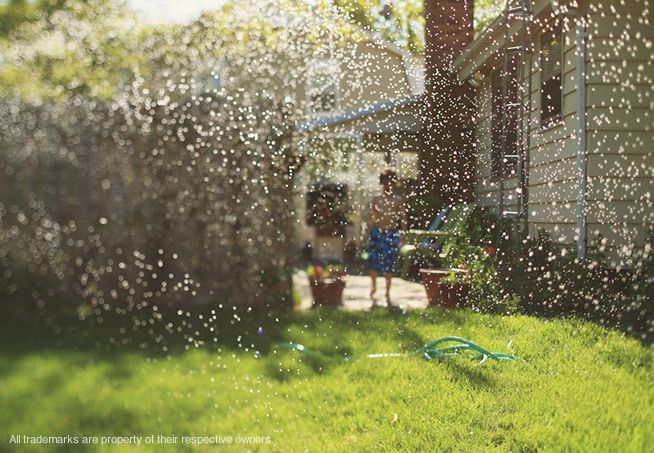 Don't let upcoming seasonal changes catch you off-guard. If you haven't already treated for fleas and ticks, I strongly urge you to get on the ball. Keep your fur babies, yard and home safe.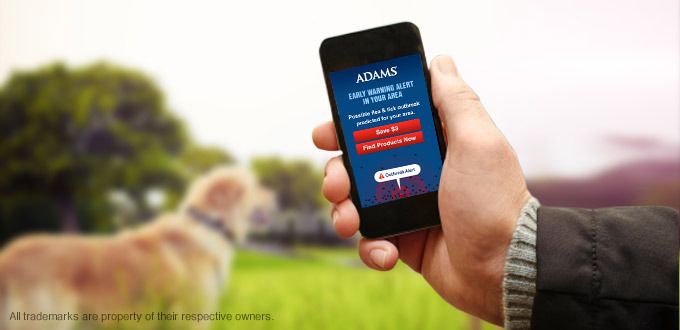 If you'd like more information on outbreak alerts and the threat of outbreaks in your zip code, you can sign up for FREE Adams Flea & Tick Outbreak Alerts at 
www.adamspetcare.com/startsmart.
When you sign up for these alerts, you will automatically be entered in the Adams Start Smart, Stay Smart Sweepstakes. You can enter for a chance to win monthly gift card and product prizes from now through July 31, 2015. See
this website
for complete rules and details.
This is a sponsored post written by me on behalf of Adams™ Flea & Tick Control Products.
Smarter Pet Care and Smart Shield are registered trademarks of Farnam Companies, Inc. Spot On is a registered trademark of Wellmark International. All other trademarks are the property of their respective owners.