For the first time in years, I didn't watch the Emmys. I've just been so busy with work, events, kids, sports, concerts and other fun things. I used my free time this weekend to clean, catch up on laundry and listen to music. But I'm still here to recap the fashion for you because I've missed it. SO. MUCH.

EMILIA CLARKE
This looked really beautiful on tv.
Even though the color is close to her skin tone, it works.
The fit is fab too.



TARAJI P. HENSON
It's not horrible, but I'm bored.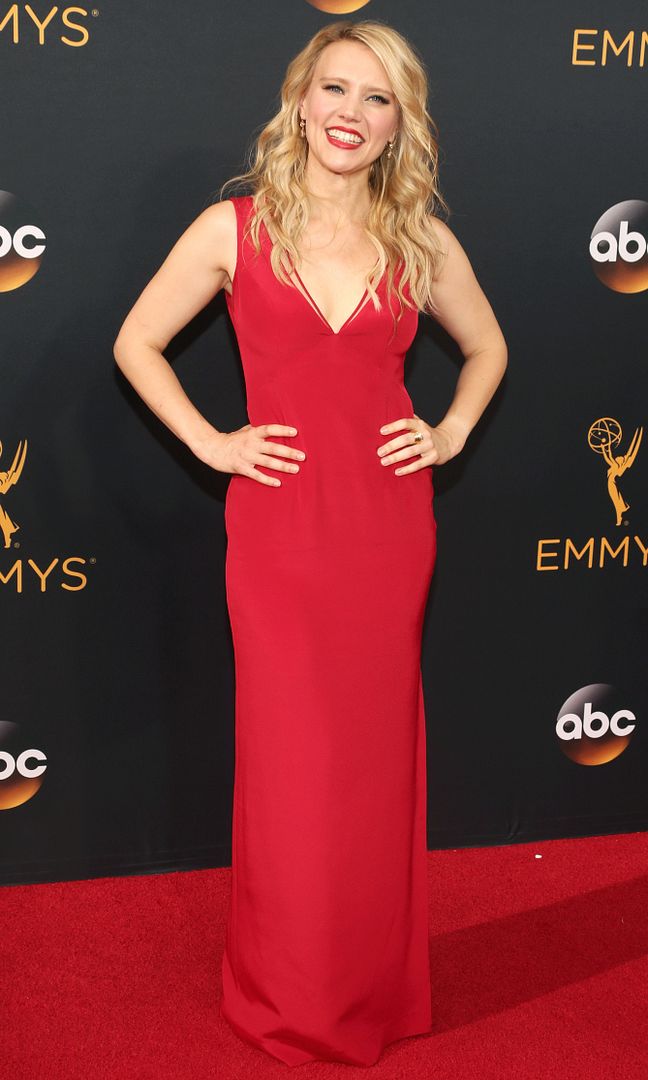 KATE McKINNON
She looks great.
Red is her color.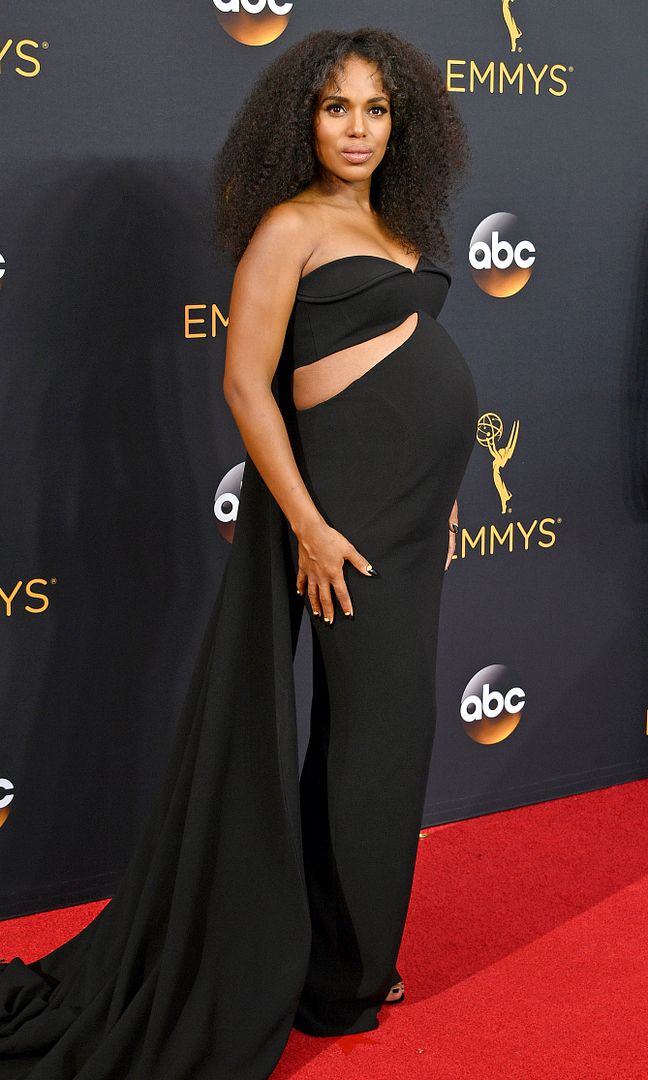 KERRY WASHINGTON
Part of me doesn't like it, but most of me does.



SARAH PAULSON
This is the best she's ever looked.
Finally!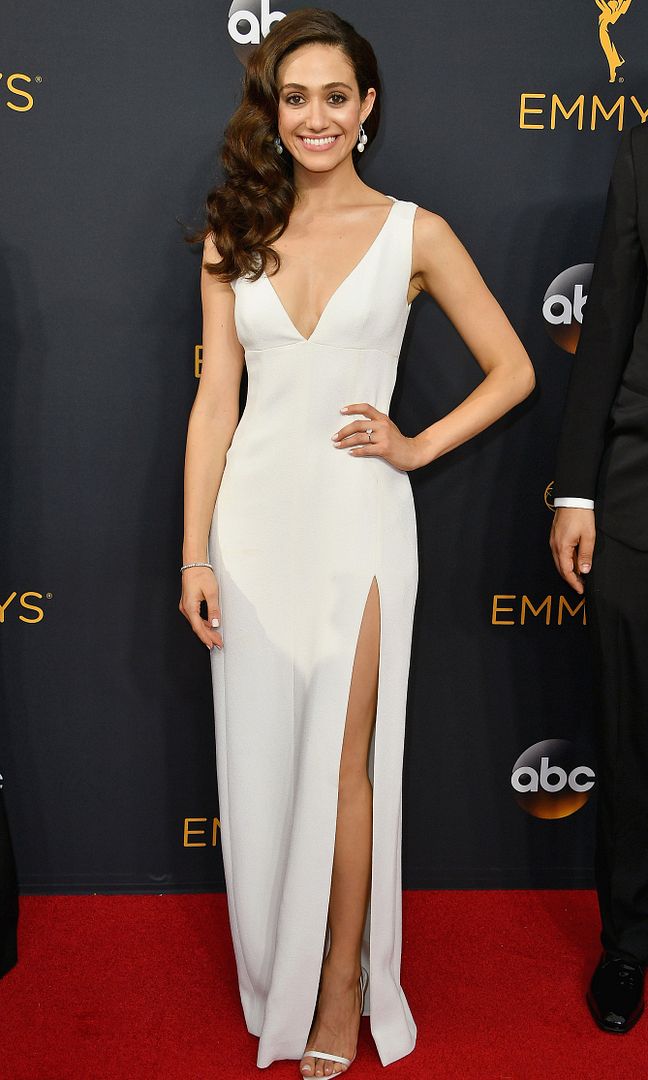 EMMY ROSSUM
Her hair and makeup look great.
The dress isn't special though.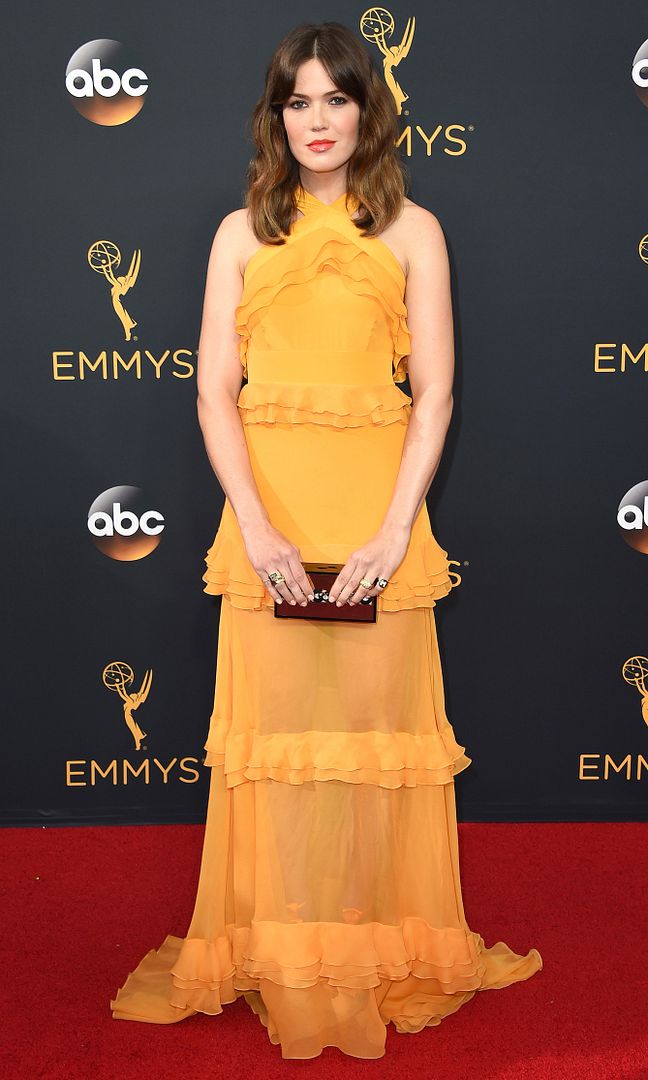 MANDY MOORE
I don't like it, but it seems to work on her.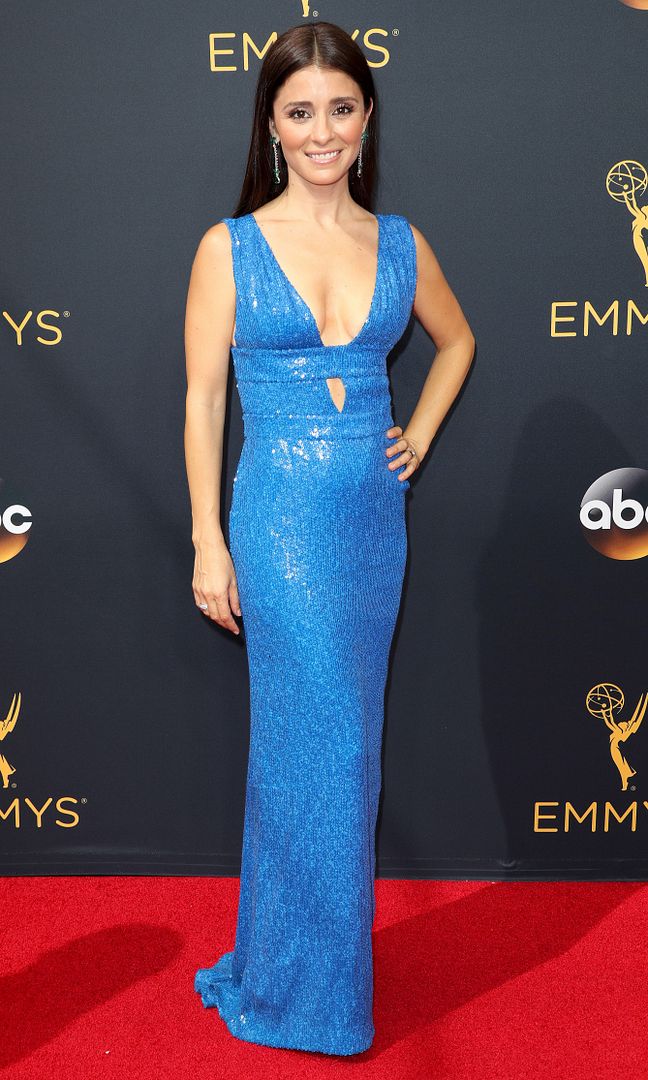 SHIRI APPLEBY
It's a beautiful color, but I'm not loving the dress.



SARAH HYLAND
Emma Watson did it first and did it better.
Sorry!



TATIANA MASLANY
It's a simple red dress, but I like it.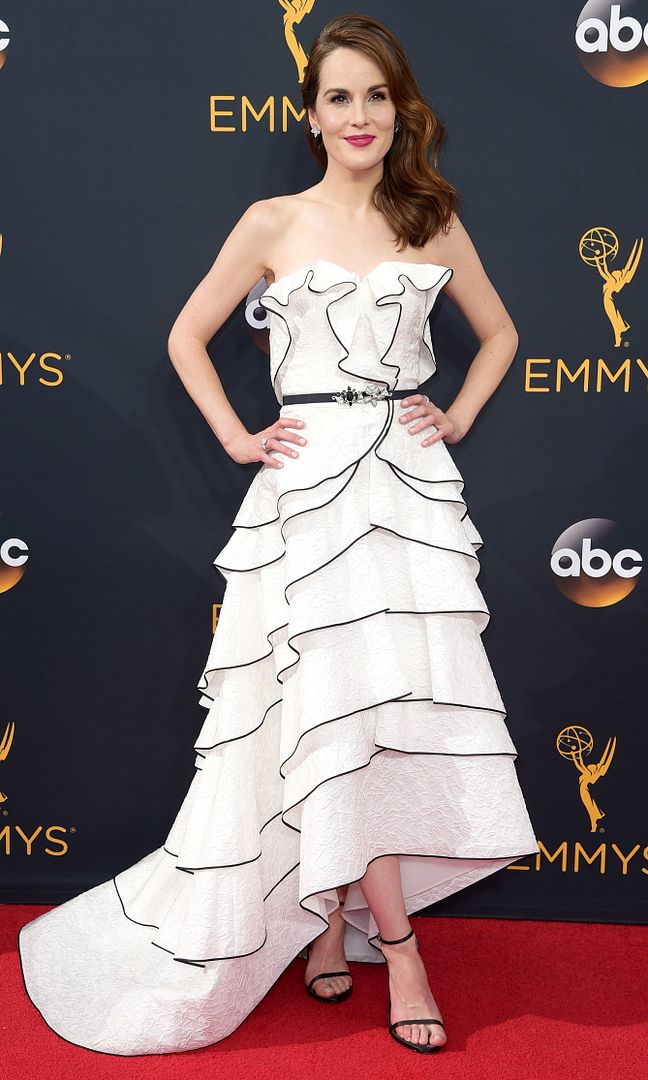 MICHELLE DOCKERY
The bust would look better without the black piping.
It's a bit too much.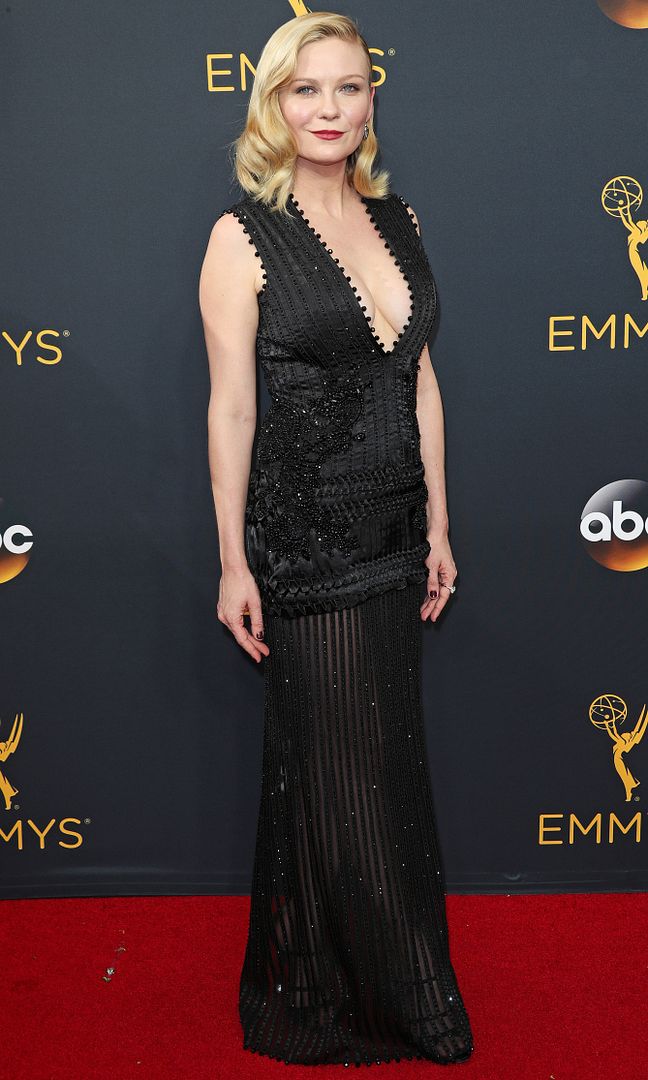 Kirsten Dunst
I feel like she never dresses her age.
I also feel like she needs boob support.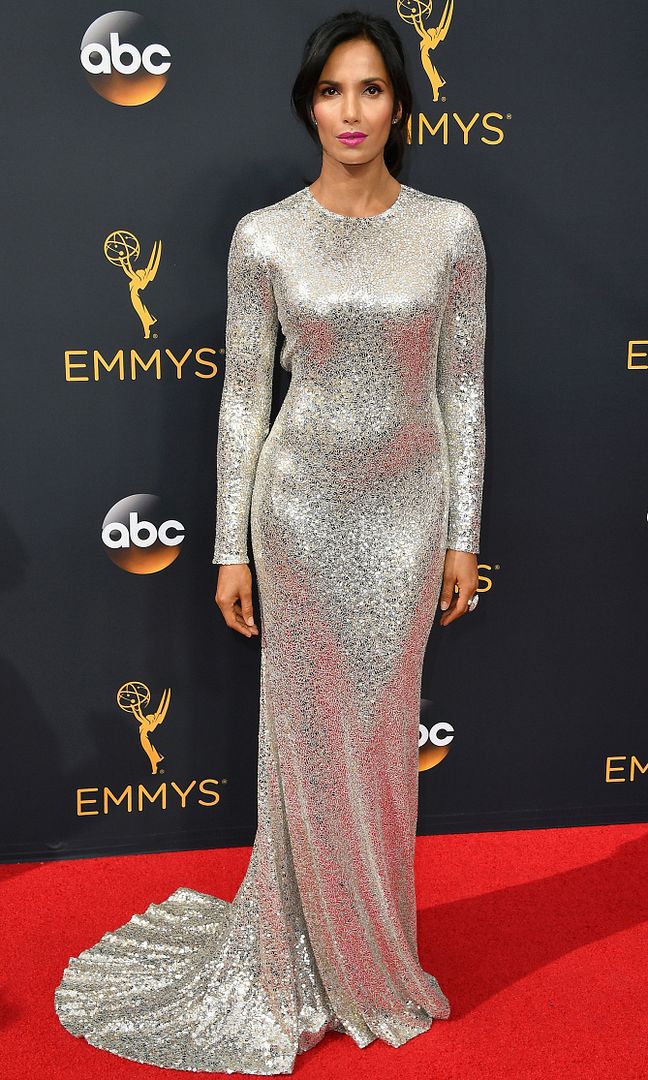 PADMA LAKSHMI
I really like this.
The fuchsia lip adds a great pop of color.



TINA FEY
This style isn't new, but she looks good in green.


images via People